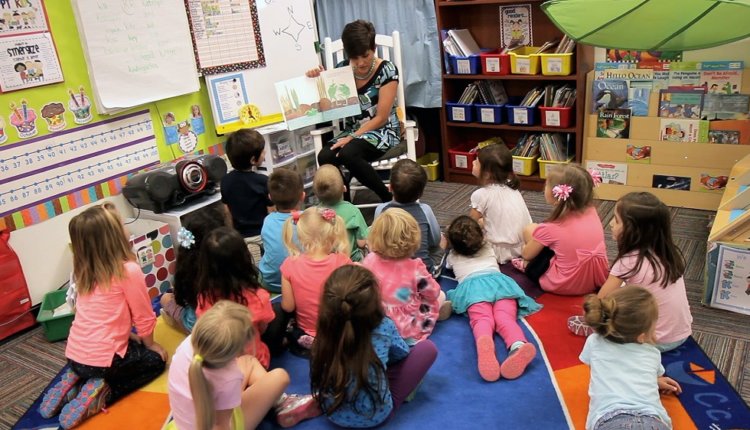 Nelson Mandela once said, "Education is the most powerful weapon you can use to change the world."  His words ring true, as we see innovators in the scientific field taking the world by storm.
Getting across to quality pedagogy is the right and privilege of any child, which will lead them to a better future. The most important phase of education in an individual's life is the one they receive during their formative and pre-school years. That is where the Indo American school franchise or Montessori school franchise, with their unique curriculum and immense experience, come in.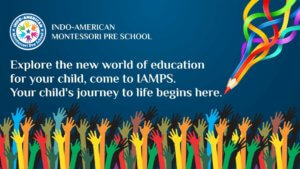 If you are looking at starting a small private school or how to start a school in India, you are in the right place.
About Indo American Montessori Pre School
Indo American Montessori Preschool is a unique concept and educational methodology in playschool.  Indo American Preschool is a preschool brand that believes in building a sustainable and healthy future, and we realize that kids play a vital role in the world's journey towards the same.
We have all over 35 preschools in India (some states are Maharashtra, Uttar Pradesh, Haryana, Delhi, Himachal Pradesh, etc…)
As such, we ensure their environment and the air they breathe is secure. Throughout the school campus and within the classrooms, we place plants that filter the air the children breathe.
The curriculum at Indo American Montessori Pre School
This play school franchise in India is humble disciples of the Montessori style of teaching, developed by an erstwhile educator, innovator, and physician Dr. Maria Montessori. The concept propagates a learning system designed to teach kids the way they naturally learn. Following the concept, our curriculum has inclusive and interdisciplinary.
Our curriculum divided into three groups each, catering to a specific age group, includes a selection of activities that promote brain and personal development:
El Vivero: The youngest of the lot, this level is designed keeping children of 2 and 3 years in mind. The playschool will provide the necessary facilities to ensure the children's development.
El Chico: Following the promotion from El Vivero, the bar is set on a higher level for children of the age group of 3 and 4 years. The duration and syllabus of classes will be upgraded accordingly.
El Kinder: The senior-most level El Kinder, designed for kids of the age group of 4 and 5 years, is the advanced level. There will be an advancement of syllabus catering to the children's development.
Infrastructure at Indo American Montessori Pre School Franchise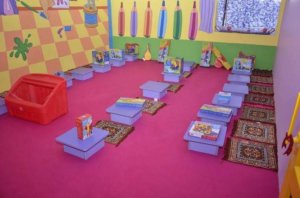 Montessori Studio: Provides teaching tools and equipment to impart innovative and interactive teaching.
Breathe easy campus and classrooms: Air filtering plants placed in throughout the campus and classrooms for cleaner and safer air.
Smart center: With interactive boards, they aim children's mid-brain development and introducing them to the latest technologies.
Creativity arena: A place for kids to explore their creativity
Common area: A center for children to learn living room manners and social etiquette
Tot's odeum: A stage for kids to bring out the inner actor
Mini opera: For kids with a penchant for dance and music
Puppet play corner: A corner for kids to enjoy occasional puppet shows on basic manners and etiquettes
Kindergym: To ensure the physical health of children along with mental
Mini's cafe: A place to teach children table manners
Kiddie pool: For children to learn swimming
Ball tub: A tub filled with balls of all sizes for children to indulge
Tiny Dessert: Sandpits designed to develop motor skills of children
Fairyland: An area filled with the joy of swings and rides
And much more…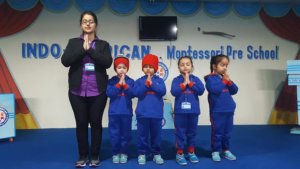 Support from Indo American Montessori Pre School
Interior support (Site survey and visit, etc.)
Marketing support (Pre, post, and during launch)
Recruitment support (Teachers, counselors, etc.)
Training support (For partners, teachers, etc.)
Inaugural support (Press release, invitation, inaugural functions, etc.)
Regular assistance and support (Update, feedback's, and more)
Requirements for Indo American Montessori Pre-school Franchise in India
Royalty:                               Zero
Area:                                   Minimum 1800 sq ft to open our franchise
Investment:                       10 to 12 lakh depending on the city, town, etc., inclusive of brand fee,                                                            renovation, furniture, marketing, and promotion costs
Agreement:                        A five-year agreement between IAMS and the organization, to be renewed                                                 on mutual understanding
We have over 35 schools across the nation, and our ambition will only take us forward. We aim to revolutionize education on a global scale. Be a part of our journey, and contact us today for the latest franchise opportunities in India.
We, at Franchise Batao, provide various business opportunities in India in various sectors like food and beverage, health & fitness, automobile, education, entertainment, fashion and many more. We provide opportunities for the best profitable business in India.
The people interested in buying the franchise of this pre-school can contact us.
CONTACT US
Mail: franchisebatao@gmail.com