About Franchise Batao
Franchise Batao is a premium franchise consultancy and development  service provider based at New Delhi.
We provides our services all over the India.Our motive is to provide the complete business solutions of franchises.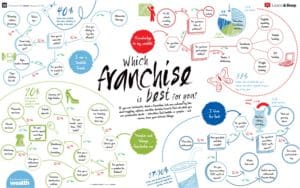 Franchise is a process by which you can start your own business journey without headache of promotion, business risk, etc. Franchise is a best option for starting any business for anyone.
We provide franchise to you with full help and support for Set-up and Training of the staff etc…
We are make available for you top franchisees option for sale and information about current best franchises or franchise business opportunities.
We invite you to explore our comprehensive, central online source of franchise opportunities, service providers, industry updates and news.


Start new franchise with Franchise Batao. Get in touch with us today to find out Franchise and live your dream of entrepreneurship journey.
So, Start your business operations and generate higher revenue through franchise.