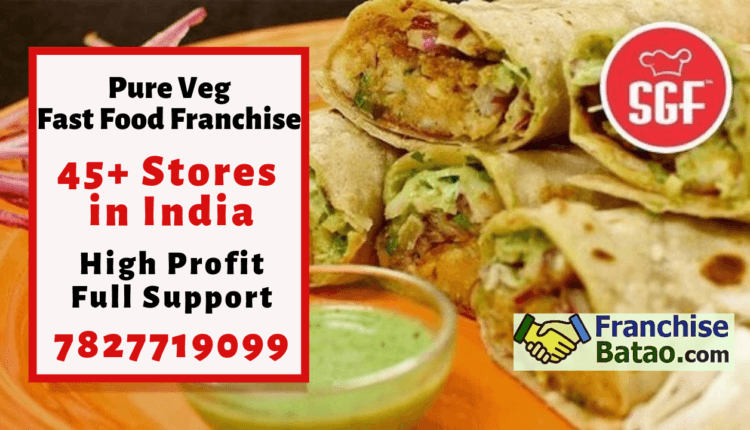 SGF Pure Veg Restaurant Franchise in India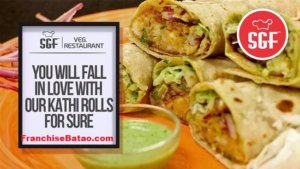 Best Fast Food Franchise.
Are You looking for a Pure Vegetarian Fast Food Restaurant Franchise in India?
If yes then there is a Good opportunity for You
You can Start SGF Kitchen Vegetarian Fast food Franchise Business.
The story of SGF Kitchen
SGF Pure Veg Restaurant Franchise In India, It was started in 2012 in New Delhi. Now there are more than 45 franchise Branches of SGF restaurant 
This is Purely veg restaurant with the mouth Licking test 
Quality of the Foods of SGF is excellent and Price is very Genuine.
How to take SGF Pure Veg Restaurant Franchise in India
Investment of the SGF Veg restaurant in Delhi and NCR is only 17 Lakhs which Includes 4 lakh refundable security Deposit.
there are Two Models of The Business.
1  FOFO,
where you have to operate the Business and SGF, is charing the 5% of the Revenue as Royalty.
2. FOCO
In this Model, the company will operate all the expenses and you will get the 12% Profit Margin with the minimum commitment of 25,000 rupees
Related Franchise:-
The people interested in buying the franchise of SGF restaurant
can contact us.
CONTACT US
Mail: franchisebatao@gmail.com