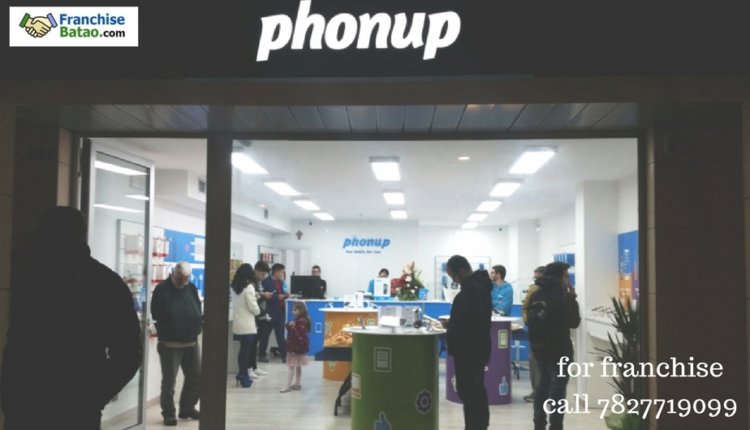 Phonup mobile business opportunity in India
Mobile Business Opportunity in India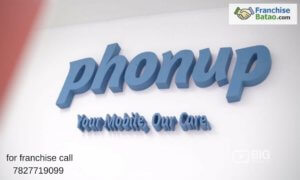 In these days, we all are using smartphones. When our phone is broken or dead then we sell it and throw it in the garbage. Then after we are looking for New Phones which are very costly. We rarely Purchase Used Mobiles because of the following Fears :
No Warranty on Used Phones
Cannot Trust on the Mobile sellers
Maybe in Trouble Because of used Phones
Whats the solution to all these Problems:-
There is a Brand called Phonup, which provides you a new, second hand and refurbished phone with 12 months of warranty and customization.
This is an Italian based company which is operational in more than 5 Countries. You can visit phonup and purchase new, second hand and refurbished phones for very less price.
Phonup Business has many features:-
certified pre-owned smartphones/tablets.
express repair out of warranty.
extended warranty packages.
phonup branded accessories.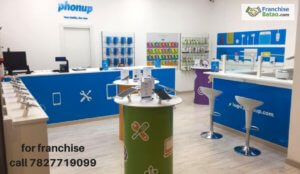 High tech sustainability:-
Reprocess:-
Phonup's aim is to be the market leader in the pre-owned mobile phone area. Phoneup professional repair is one of the biggest strengths in a business without suspicion where the devices have to shorten their life cycle
Recycle:-
We work every day with extreme passion and professionality driven by a common vision: restore value to smartphones, extend their lives through re-use.
Mobile Business Opportunity in India With Phonup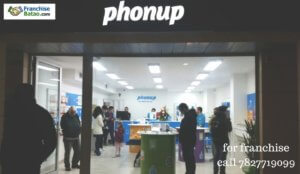 Area franchise:-
Phonup Area Franchise is Basically a Master Franchise of one Area. This Franchise Business Opportunity will operate and support group of unit franchises (10+).
Investment:
If you want to open an Area franchise of phonup then there is an investment of around 2 crores.
Payback Period: For Area Franchise in India Phonup is expecting Payback Period of about 2 years.
Unit franchise:-
A unit franchise will be representing phonup in the geography of a city/town. The unit franchise will be "one-stop-shop" for new/pre-owned devices.
If you want to start one shop of phoneup or unit franchise you must have to fulfill the following criteria.
Investment: Phonup is a Mobile Business opportunity in India with Investment of Around 35 Lakhs which includes the store Fixtures, Franchise Fees & Stock.
Area: You Must have 250 sq ft plus space in a good market.
Payback Period: Expected Payback Period is about 18 months.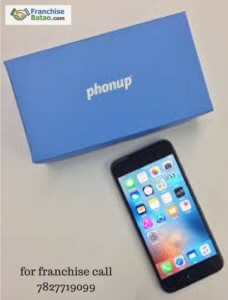 Phonup Strengths:-
In years of experience in the sale and purchase of pre-owned equipment, which builds our high professional profiles and special skills.
Transnational network with the ability to expand business and profit accordingly.
Phone phones differ from common mobile stores through smartphones, tablets, and services.
Phonup quality engineers operate a regular and dedicated quality control on all devices. With Hi-Tech World device, a 12-month warranty on the phone and a six-month warranty on accessories.
Phonup academic training and technical experts with definitive advanced professional skills will help to serve the phonup customer with its best skills and the establishment of phonup shops.
Short story about phonup:-
phonup is invented by Gerardo taglianetti, he is the founder of phonup. In 2009, Gerardo Tagilaneti, today founded Dionophilia CEO, Dinolabab, specializing in collecting mobile phones from the first companies in Italy to the second hand. In 2010, Web page CellWave was launched for excellent expertise in the purchase and sales sector;
It is an online service platform for buying and selling both hands and referral mobiles through the system of real-time quotations.
Two years ago, Dinolab prepares an online repair service, which offers the collection/distribution by the express courier.
Since 2013, the company has expanded its business to dedicated franchising stores for the purchase/resale services of mobile phones and tablets, the device is out of warranty, as well as the sale of the best and most innovative goods. The franchise project Celluwal is currently counted with 14 stores, more than 30,000 smartphones and tablets were sold in less than two years, and around 10,000 reapers in phone-making stores today to use the only, unified software in the Phonup Store, Italy. Italy, UK, Brazil, which is named as Defhenia and "Cellstoreops". In addition to providing quotations of phones used in real-time, at the time of travel, there is management first to handle repair and billing issues.
The people interested in buying the franchise of this store can contact us.
CONTACT US
Mail: franchisebatao@gmail.com
Another Business opportunity with Ashish Aggarwal
Fast Food Franchise Business Opportunity in India