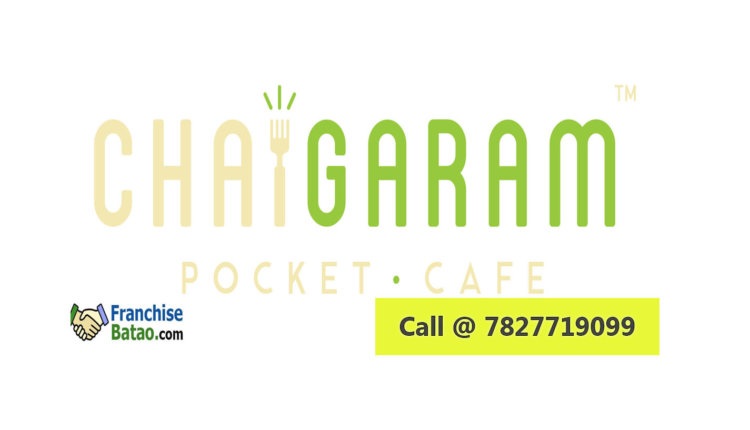 CHAI GARAM Franchise available in India
CHAI GARAM
The specialty of chai garam is that served the tea the way which Indians like. The tea is freshly prepared and homemade.
The speciality of chai garam are "spiced kadak Indian chai", "green and exotic tea", "cooler and ice teas", "shakes and more", "pasta and Maggi", "sandwiches and burgers" and "quick bites". It includes only those snacks and drinks which most suits the Indian plate.
Why To start Chai garam Franchise?
Tea is a very big industry in the country around 80% of the household consumes tea. As most of the people here are tea loving person and drinks at least twice a day.

So chai garam is a platform to give you an opportunity to become an entrepreneur and serve the tea-loving people of the nation.
They are looking to expand all over the country and we already have 60 outlets across the nation. People with entrepreneurs mind should become a part of us.
The format of chai garam are
Indoor kiosk which is a designer kiosk to fit inside any lobby or mall.
Outdoor kiosk it is a modular and durable kiosk to be settled in high streets.
Mobile cart which is well equipped with all the utilities to serve the customers.
Retail outlet is a proper shop with a regular seating arrangement. Space requirement for this is around 150-500 sqft.
Shop in Shop is like a shop in another brand shop like in hypermart or supermarket.
Food truck is also a mobile outlet. It usually works in tier 2 cities and can be operated in multiple locations.
Benefits
It is a budget cafe
Low investment so there is low chance of risk
Large consumer base
Low working capital
Perennial product mix
Break even can be achieved easily
Investment
Area: 60-400 sq ft
Investment 10-20 lac
Location: North India, South India, East India, West India.
The expected return on investment is 40%
The people interested in buying the franchise of this store can contact us.
CONTACT US
Mail: franchisebatao@gmail.com
Also, check TEA JUNCTION FRANCHISE.