BATA Franchise available in India
Bata India Limited
Bata is India's largest retailer and manufacturer of footwear. It was found in the year 1931 in konnagar near Kolkata. In 1973 it went public.
It is the first Indian shoe company to receive ISO 9001 certification.
Bata has around 1200 stores which proves how large is their presence in the country in the Shoe industry and it also around 30,000 dealers.
No other footwear company can match the presence of Bata in the country.
The footwear industry has a lot of roles to play in the growth of the fashion and lifestyle market. The industry saw a rise from Rs. 70 billion to Rs. 180 billion from FY10 to FY15.
Thus we can imagine how much this industry is increasing and following the trend it will increase further.
Why should you start Bata Franchise?
Since BATA has a big name in the footwear industry. It has a presence in almost every city and town.
So if you are looking for a business opportunity then you can go with this option as you will get a brand name as well as trusted one with years of experience.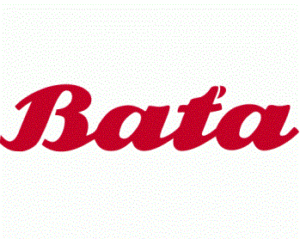 BATA is looking to expand in business various locations in India like in Delhi, Haryana, Chandigarh and Uttar Pradesh in the north.
In the east, it wants to expand in Assam, Meghalaya, Tripura, West Bengal, Odisha. In the west, it wants in Gujrat, Maharashtra and in central it wants in Madhya Pradesh.
Anybody looking for franchise options and want to start a franchise then BATA is one of the best options.
It has a lot of reputation and the quality of the product is also very good as compared to other brands.
Benefits
Brand value is the largest retailer in the footwear industry.
Large consumer base as it already has a presence in every corner of the country.
Top-quality products.
Easy to achieve break-even.
Investment
Area: 1000-2000 sqft
Investment: 35-45 lac
Location: PAN India
The people interested in buying the franchise of this store can contact us.
CONTACT US
Mail: franchisebatao@gmail.com
Also, check Relaxo Footwear Franchise.