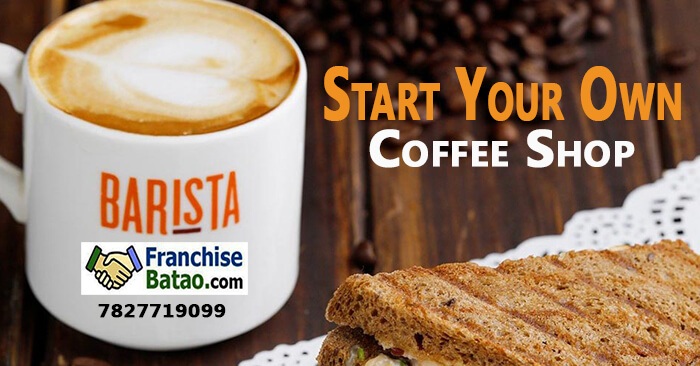 Barista Coffee Shop Franchise Opportunity In India
"Behind every successful person is a substantial amount of coffee."
It is a fact that no one has mastered coffee better than the Italians. Tipping our hats their way, Barista brings new meaning to Italian Coffee and Eats in the Indian Subcontinent.
The journey from the coffee bean to the cup started in the year 2000. Cafe culture had not set its footprints and coffee was still considered a luxury. Our quest to provide truly international experience and brew a truly Italian cuppa led us to create the brand Barista. Spearheading the Indian Cafe culture, Barista was an opportunity to discover both the coffee and the craft.
Barista is a global chain of espresso bars and cafes that operates in South Asia. It is headquartered in New Delhi and maintains outlets across India.
The Barista Coffee Company Limited has over 225 Barista Coffee Espresso Cafe and Barista Coffee Kiosks across India including its Franchise partners. Besides India, Barista Coffee also has cafés in locations across Myanmar and Nepal. The franchise's of The Barista Coffee Company is increasing in number day by day due to its quality of coffee and service being offered.
Requirements for The Barista Franchise in India:-
Area: Minimum 100 sqft. to open our franchise
Investment: 10 to 12 Lakh depending upon the city, town, etc; inclusive of brand fee, renovation, furniture, marketing, and promotional costs.
The people interested in buying the franchise of this store can contact us.
CONTACT US
Mail: franchisebatao@gmail.com