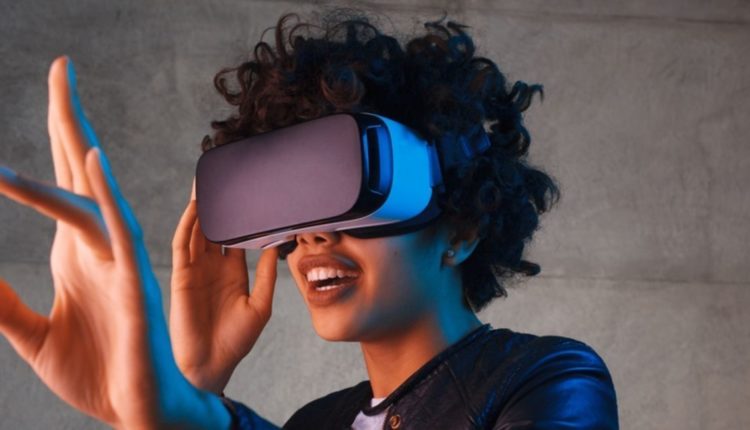 Virtual Reality Franchise Opportunity [India]
We are on the edge of futuristic world and Virtual Reality franchise is one of them.
Before moving further, let's just clarify what actually the virtual reality is?
Virtual Reality(VR) is the use of computer technology to create a simulated virtual environment.
Unlike other traditional entertainment systems, VR places the user inside an experience. You are actually not viewing a screen in front of yours, you also interact and immerse in the 3-D world.
By stimulating as many senses as possible, such as vision, hearing, touch, and movements, the arcade is transformed into a gatekeeper to this artificial Virtual Reality world.
Virtual Reality has been revolutionizing various sectors of the economy like education, shopping, healthcare, and entertainment.
It presented an artificial world in such a way that you believe and accept it as a part of the real-world which creates a sense of craze among the youth.
Entertainment sector like gaming is one such segment of virtual reality which has a huge growth opportunity.
A developed country like the USA has a market base of US$ 10.3 billion in Virtual Reality and which is expected to reach US$ 40.2 billion by 2024 and developing country like India has been moving towards it.
Now you get the stats that how much potential it retains in the near future.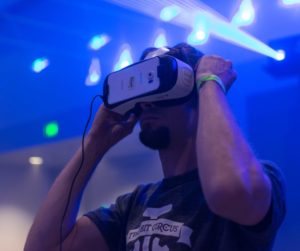 Taking the Virtual Reality Franchise Route for better Expansion
Startups with a vision to increase the accessibility of virtual reality franchise in India have started their franchise route.
People have already forecast some of the businesses which is going to replace many of the traditional businesses.
That is why many big companies are looking for Franchise in Virtual Reality. Because they have analyzed what will be in trend in the near future.
UNIVRSE is one of the most popular immersive virtual reality game which has a franchise base of 12 outlets and 4 are under developing in India.
It is the next level entertainment destination having multiple Virtual Reality stations where everyone can enjoy world-class top-rated Virtual Reality experiences, games and more.
With More than 30 Exciting titles for all age groups, the arcade is recognized more as advanced family entertainment destinations.
It is also featured by many of the reputed publications like Times of India, Dainik Bhaskar, Navbharat, Navrashtra, and has been featured in Top 10 Startups in Virtual Reality & Augmented Reality.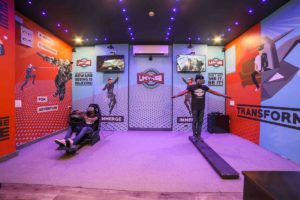 Expanding Footprints Via Virtual Reality Franchise
UNIVRSE is successfully operating multiple outlets. It is all set to expand Pan-India and looking for some amazing partners to work with UNIVRSE is looking to open SIS units and cafe. Therefore, the brand has presented models with the following financial facts.
| | | | |
| --- | --- | --- | --- |
| Expansion Format | Unit | SIS[A] | Cafe |
| Area Required | 400 sq.ft | 200 sq.ft | 700 sq.ft |
| Approx. Investment* | 20 Lakh | 15 Lakh | 30 Lakh |
| Franchise Fee | 3.5 Lakh | 2 Lakh | 7.5 Lakh |
| Payback Period | 1 Year, 5 Months | 8 Months | 1 Year, 9 Months |
| Agreement Term | 5 Years | 5 Years | 5 Years |
*Approx. investment includes franchise fee
Great Reasons to Partner
► Lucrative franchise formats with impressive payback terms.
► 100% customer satisfaction and over 60% repeat visitors.
► Having a good image on social media.
► Team of well-trained staff and experienced peoples
► Low investment, high returns, high machines capacity utilization, low operational costs, less space.
► Fresh Content
► Material and technology are suitable for all age groups and customers
► The latest and best-in-class hardware and material that replace the same traditional arcade gaming arrangements.
► Unique and differentiated concept in the entertainment industry.
Comprehensive Support System
For smoother functioning of the franchised outlets, Univrse Virtual Reality Arcade has devised a systematic support system for its franchise partners.
Setup & Selection: The company will assist the franchise partners in determining the right location for the establishment of the outlet and help in its setup as per brand guidelines.
Training: The company will conduct a comprehensive training program on how to manage the outlet operations for the main staff.
Equipment: The company will provide franchisees with a detailed list of equipment required for the outlet operations.
Process Management: The company will provide a software system to track the inventory, employees, and performance of each outlet.
Operations Manual: The company will provide an Operations Manual containing mandatory and suggested specifications, standards, operating procedures and rules for running the outlet.
Advertising & Promotions: The company will in association with its franchise partners organize events specific to advertising & promotions of 'Univrse Virtual Reality Arcade' at the national level. Printed materials like brochures, pamphlets, flex banners, etc. would be provided on a cost basis.
PR Coverage: The company will ensure regular PR coverage at regional/national levels, besides centralized brand-building through print/outdoor/web/electronic media.
If you have any query regarding the franchise of Univrse Virtual Reality Arcade, then Call us at 7827719099 or write to us at franchisebatao@gmail.com