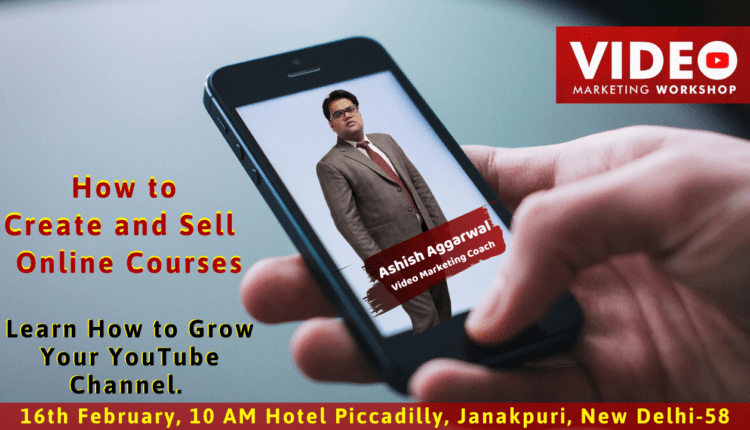 Start Online Course Selling Business at ZERO Cost
Attend One Day Video Marketing and Online Course Creation Workshop in Delhi by Ashish Aggarwal.
About the Trainer
---
Mr. Ashish Aggarwal is the Video Marketing and Franchise Coach in New Delhi.
He is a keynote speaker, professional digital marketing trainer, and well known in the world of Youtube Consultancy. He is a well-known name in the industry of digital marketing and many popular trainers, coaches and healers are continuously taking their digital marketing services and earning well and doing well in their revenue.
His other ventures include Acube Digital – A Digital Marketing Agency, Progressive Business Club – A Club for Entrepreneurs Growth and Success Miracle which is a platform for India's best trainers and teachers.
His 10x performance program is one of the most popular training programs in the industry. It is one of the regular and consistent programs that are transforming Lives and Business in the field of Digital World.
Watch the Below video to Know more about the Course
What You are going to Learn in Workshop?
The Following Topics will be covered in One Day YouTube Marketing | Course Creation Workshop
Learn and Develop with YouTube
Step by Step Instructions to make Video for Your Channel
Most Ideal Approach to do the SEO of Video
Making a Video Tactic for Your Channel
Bring in Cash with YouTube
To Know About More Information Digital Marketing.
Call at 7557557007