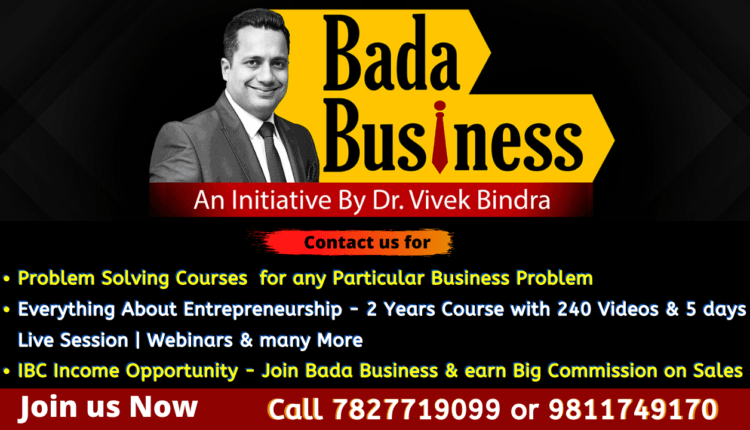 IBC Bada Business by Vivek Bindra
IBC Bada Business Opportunity
Are You Interested in a Business Opportunity where your Investment is about to Zero and Income Opportunity is really High
if Yes then IBC Bada Business is the Best Option for You
Dr. Vivek Bindra the Biggest Name in the Field of Entrepreneurship Education and Business Coaching in India had Launched Bada Business Private Limited
This is a Platform that Provides the Online Courses with Live Webinars and Seminars depending upon the courses.
Courses by Bada Business
There are many Courses Provided by Bada Business Private Limited for each and every Entrepreneur and Wanapreneurs. Some of the courses are as follows:

Everything about Entrepreneurship:  This is the Signature Course of Vivek Bindra in which you will found 240 Premium Videos and 5 days Live Seminar with Industry Specialist People.
Problem Solving Courses: There are many Problem-Solving courses Launched by Vivek Bindra's Team. You will get Courses Related to all Business Problems at Very Affordable Price.  Call 7011466766 to know more about Problem Solving Courses by Bada Business
IBC Bada Business?
You Must Want to Know what is IBC of Bada Business? IBC Stands for Independent Business Consultant
After Becoming an IBC you can sell any of the Courses and Seminar Tickets of Vivek Bindra's Programme. There is an awesome Commission slab for Income
Income Slab of Bada Business
the Income Varies on Product to Product and Volume of Sales. You will get commission of 20% to 47 %
If you do the Sales of 5 lacs in a Month and Earn 47% of the Commission then your Monthly Income as an IBC of Bada Business will be 2,35,000/-
This is a Huge Income which you can Earn Without Investing even a single rupee and all the courses will be free for you.

Products to sell under BadaBusiness?
you do not only have an only online course but there are many other Income opportunities as an IBC Bada Business
Commission on Course Selling
White Label Selling
Sponsorships Selling
Seminar Tickets and Many More
Special Advantages as Franchise of Bada Business
Other than the opportunity to earn life long income. The following are the other benefits.
All Courses of Dr. Vivek Bindra are free for IBC
IBC can attend all events of Dr. Vivek Bindra
1 EAE Course worth Rs.36000/- would be free for IBC
One Tablet for Self Learning worth Rs. 12000/- free.
Training Programme by Dr. Vivek Bindra's Team
Electronic, Print, Digital brand promotion support.
Ready-made infrastructure by Channel Partner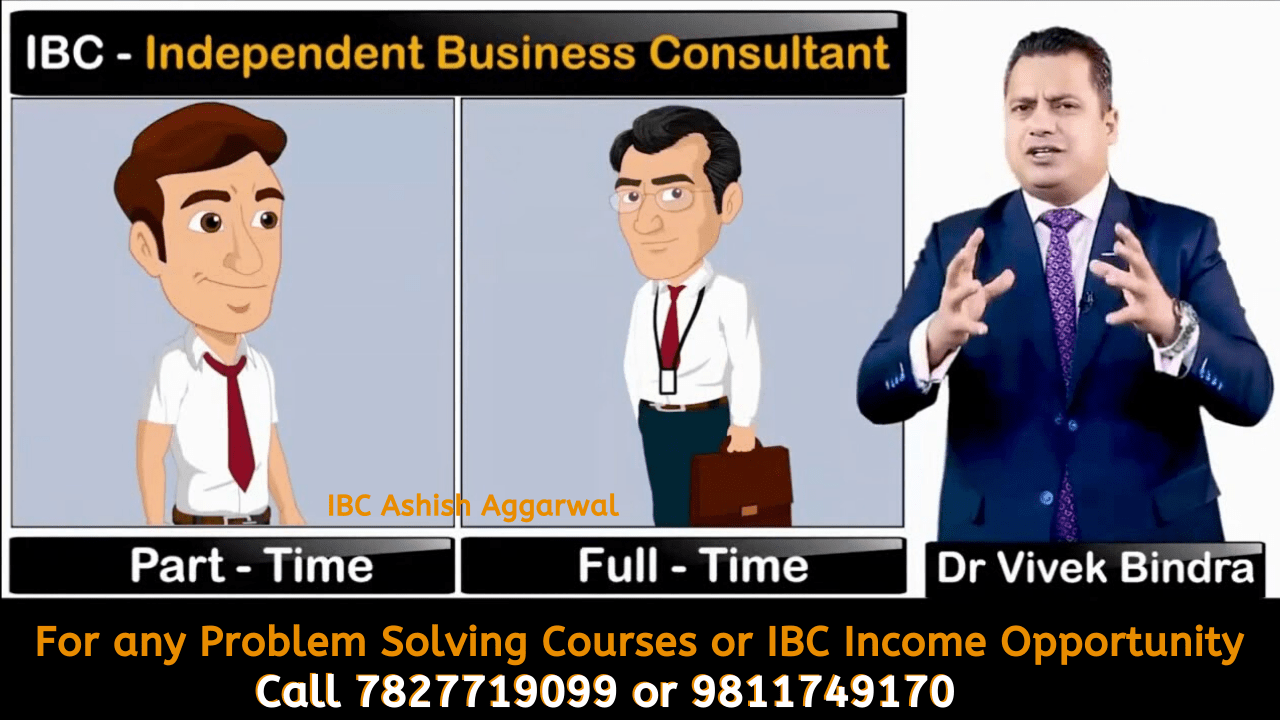 So If you want to start your Business as an IBC Bada Business then this is a Great Opportunity for You.
This will give you a Chance to Make More Money and Grow Your Skills together. Apply Now by  Whatsapp. Just click on the image.

You Can Also Read
Seekruit HR Franchise in India
Acube Digital Marketing Franchise Opportunity