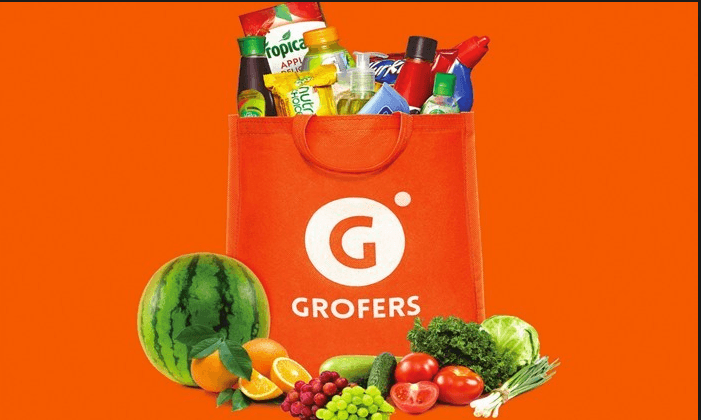 Grofers Grocery Store Franchise in India
Grofers Grocery Online Store
Grofers is India's leading online super-market Business in the grocery category.
The grofers company use its own technologies platform for managing network of more than 6,000 stores.
Grofers was Launched in 2013 by two IIT Passout named
Saurabh Kumar
Albinder Dhindsa
Grofers provides its best supply-chain to deliver over 2.5 crores products every month to its users.
Company is delivering the Well renowned Brands along with a brands namely Grofers Happy Day, Happy Home, Grofers Happy Baby, G Fresh, Grofers Mother's choice, Orange and budget brands.
In the Current Scenario, the grofers is India's leading grocery platform with a growth rate of 200% YoY
Join Grofers Grocery Store Business in India as
Grofers Market Store
Lease Your Property with Grofers
Sell your Products on Grofers
Requirements of Grofers Market Franchise
Dynamic Personality Entrepreneur focused on customer excellence
Area Required for Franchise:
1000 sq ft-2000 sq ft
Investment Required for grofers Franchise :
Investment Range between INR 15 lacs to 20 lacs
This includes set up charges, interest-free security deposit fee, and recurring working capital
Interest-free security deposit:
INR 3 lac this is Refundable
Desired Partner Profile for Grocery store Franchise:
Entrepreneurs, realtors, individuals, Franchise Owners wants to partner with grofers
Company Support:
Grofers branding to the store
Support in building setup for Franchise, software support and billing setup
Training in all aspects, inventory management.
Regular Staff training.
Sales Support and recommendations to achieve the minimum 10% margin on the sales.
Marketing Support
Grofers brand ATL Marketing.
Store-specific support in marketing for the first month of the launch of Franchise.
Marketing analytics for better know-how and Customer Targeting solutions.
Payments and other partnerships.
Expected Return on Investment at Grofers Store Market: About 15%
How to take Grofers Franchise?
If you want to start Grofers Grocery Store Franchise then you can apply online at grofers Partner website
The Process of taking the Grocery Store Franchise is
Know more about Franchise in India