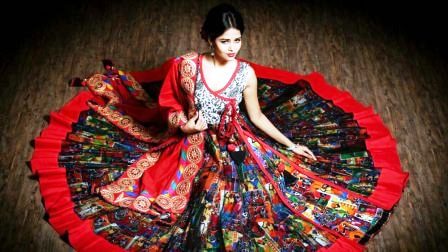 Top fashion Franchise Business for sale
"Fashion franchise Business is about something which comes from within you"
All of us have probably heard this popular quote by Ralph Lauren, the well known fashion designer. To many, fashion has been a status symbol and to many more, a code to abide by. 
Being fashionable in this g
eneration not only boosts our confidence to stand out but also defines our style statement. 
here we are discussing the top fashion franchise business for sale or successfully running in India. from last 2-3 decades a trend of franchising in fashion apparel sector has emerged.
With the increase in demand, many Indian and international clothing brands have entered the Indian market, bringing a large number of choices for customers
 and bringing a competition to one another but Indian Fashion brands are still on top with a lot of Business opportunity.
As the trends in Fashion increase there are many brands developed and renowned in the market and making their growth by
apparels Franchise Business opportunity in India
. There are many brands with segments.

Peter England :
Peter England is a good apparel brand in India and proving all types of fashion wear and is a part of Madura Fashion & Life style. The Peter England Fashion Franchise Business opportunity is present in all good cities.
Allen Solly :



(
brand of 

Aditya Birla Group)

is 

the most preferred Fashion brands of India. Undoubtedly,

it is one of the best brands,

providing the best range of fashionable products for men, women and children alike. Since its launch in 1993, it has provided a diverse range of products ranging from shirts, jeans, blazers, trousers etc. in both vibrant and bold colours.

There are many franchise store of this brand available.
Provogue :
also an Indian brand,
very popular
in the most preferred clothes  section. Statistics suggest that it has 350 outlets in 70 Indian cities that provide a wide range of fashionable products ranging from sunglasses to shirts.
Levi's Jeans :

it
is best favorite Apparel brand for Franchise in India.  Levi Strauss & Co. begins in 1853 year in America and is renowned for Levi's brand, this Brand is launched in about 100 countries all over the world.
D'cot : 
Earlier known as Donear is well known Indian Brand and is providing the apparels franchise business opportunity in India. D'cot is a retail Fashion chain of Donear Industries Limited based at Mumbai and having more than 195 stores in India.
Chabra 555 :

 
Chabra fashions pvt. Ltd is establish since 1955 and a very well known brand in fashion Industry for women. It has more than 50 fashion franchise Business stores in India.
Van Heusen :

 
This is a Big lifestyle  fashion brand for corporate. Van Heusen is always a choice of executives for their personal wears in corporate, party, casual etc.
Park Avenue

:

 
This is a well known Brand of Raymonds and into business since 1986 and also a premium Brand to Purchase. Franchise opportunity of this brand is good option.
Mufti :
Mufti has been providing excellent jeans for the past 18 years.It is very famous for its jeans and among the Indian youth it is very popular brand. Hence, It boasts its 450 stores and 1400 multi-brand outlets
Numero Uno:
This Particular brand offers a complete scope of apparel items that incorporate pants, T-shirts, official Pants, quality shirts, coats. Aside from clothing items, Numero Uno additionally offers footwear items. And frill that incorporate games shoes, formal shoes, belts, socks, and so on
Most of the good Fashion Franchise Business opportunity require more than 1000 sq ft space on premium location. In addition, investment of above 25-30 Lakhs depends upon the brand and may goes up to 2 crore.
As we arrive to the middle of 2016, we need to bank up on some statistics to prepare clothes for the upcoming seasons. So look for your stock in any of your favorite outlets and flaunt your style.
Also Read