Starting a franchise business in Delhi

A Franchise business is a business that is owned by someone else and they give you permission to use their brand name. Starting a franchise business with ease at Franchise Batao.
To grant you the permission for the business they charge you some amount of money.
It's always advisable to start your Business as a Franchise. And to starting a franchise business you need to go to a Franchise consultant. The consultant will provide you all the support and help you need. He will guide you in the right direction to start your own Business.
There is a certain process of starting a Franchise Business. I am Explaining the some below: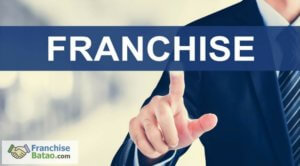 First, you know your goals what kind of business you want to start.
1. Select the business:-
First Thing you have to choose the interest of Your business. What type of business you want to do. Which Business would you like to start like
Education: – primary school, coaching classes.
Shop: – sweet shop.
Clothing: – low clothing franchise in India.
Starting a franchise business with any type of Category you are interested in.
2. Finalize the Investment you want to invest.
Selection of Business is Completely Dependent on the Investment that you want to do. Make a Budget for Your Business. Collect all your Fund at one place and decide how much you want to invest. We recommend to Invest up to 80 % of your total fund to run a smooth Business.
3. Location:-
Finalise the Location where you want to starting a Franchise Business. You Can have either your Own Premises or you can go for Rented Premises as well. There is much Business which are good for your preferred Location while some are not Profitable for the same.
4.Search  Franchise Consultant:-
Now You Know the Kind of Business You want to Start. Have a Location and the money you want to Invest.
Now Either Search a Business on your own or go for a Franchise Consultant. You Will get many options with the details with the franchise Consultants while they are charging some Fees from you.
In my opinion, franchisebatao is the best franchise consultant based in New Delhi. At Franchisebatao you will find all category of Franchise with many options. They have the online as well as personal Support System.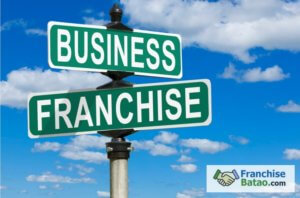 5. points to remember while Starting a franchise business:-
When you want to Startinvest a franchise business, you need to evaluate the type of support you want to be provided. As well as How well the franchisor is executing the evolution of the products and services. So that it keeps up with changing consumer expectations. Some of the more common services that franchisors provide to franchises include:
• A recognized brand name,
• Site selection and site development assistance,
• Training for you and your management team,
• Research and development of new products and services,
• Main Office and field support,
• Initial and continuing marketing and advertising.
Franchise it's all about Relationships
Many people, when they think of investing the money in a franchise business, and then they first focus on the law. As the law is certainly important. franchising is all about the franchisor's brand value, how the franchisor supports its franchisees, how the franchise meets its requirements to deliver the products and services to the system's brand standards and most importantly – franchise is about the relationship with the franchisor has and its franchise. In a 2014 survey by Franchise Business Review on franchisees' relationship with their franchisors it was determined:
 90 % enjoy operating their business,
 88 % of franchisees enjoy being part of their organization,
 85 % feel positive about their affiliation with their franchisor,
 83 % respect their franchisor,
 80 % feel their franchisor operates with a high level of honesty,
 78 % would recommend their franchise brand to others, and
 73 % would "Do it all over again" if they had the option.
So Don't Wait, If you want to Start your own franchise business, Do it Now.
Do comment Below and Help us to Provide more pieces of information for You.
If you to starting a franchise business you can visit here:-