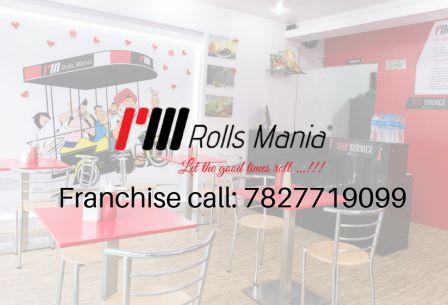 Roll's mania franchise opportunity
Own the franchise of food and beverage is the smart option. Now-a-days in India franchise of foods are growing well. So, for this we have a best food and beverage franchise opportunity for you.  we have a Roll's mania franchise opportunity for you.
Rolls mania is one of the most popular and trustful brand. It is the pune's fastest growing chain of specialized cooking restaurant.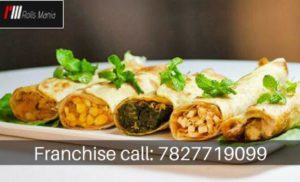 Rolls Mania successfully operates 22+ restaurants in 10 cities.
It is also awarded by popular radio channel RED FM for "best rolls".
Rolls mania is famous for the freshness, quality, taste, hygiene and quick service of the products. As a result, everyone loves rolls mania food. Over the years rolls mania has become a most popular food joint among all the age groups. It's stores are available in 15+ cities with 70+ stores.
Hence, the central production and distribution management system take care of all supplies including spices and sauces.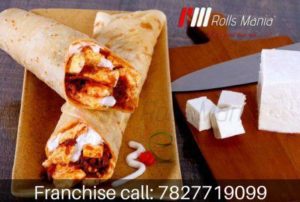 Their sales are also done through mobile app and website.This is the best food and beverage franchise opportunity. So, Start your entrepreneurial journey with rolls mania franchise business.
Hence, earn high through rolls mania with full help and support and without minimum risk.
Reasons to be the member of rolls mania family:
It has great demand.
Award winner of Red FM shikka Award for Best Rolls.
Attractive payback period
They also provide training and guidance provided for the staff.
Earn high with low investment.
Popular among the all age group.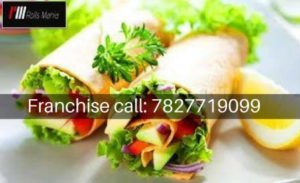 Roll's mania franchise opportunity fact:
Investment: 15 lakh to 20 lakh
Area required: 150 sq. ft. to 500 sq. ft.
Average payback: 1.2 years to 1.8 years
Agreement period: 5 year
So, Don't waste your time grab this best fast food franchise opportunity. Start your own franchise business with rolls mania.
Also read
6 pack momo franchise opportunity