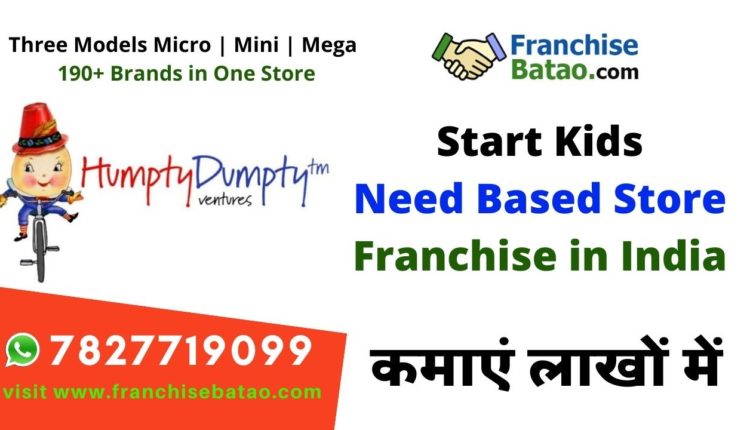 Humpty Dumpty Kids Store Franchise
Kids Store Franchise
The days are gone when kids used to wear everything and anything that their parents used to choose for them. Now kids always want to be dressed in fashionable clothes as they want to be fashionable kids. They want to be dressed in attires of their own choice and have their own favorites.  Kidswear has a lot of variety which includes kids fashion clothing, kids nightwear, kids readymade garments, kids rompers, kids tops, kids knitted wear, kids winter clothing, kids summer clothing, organic clothing.
The business of clothing is in demand since everyone wants to look unique and cool. To make your child look awesome and buy the related accessories you can visit Humpty Dumpty Kids Store. Since the kid's store is always in demand because everyone needs so having a business in this field would be a great option. Don't think so much if you want to start your business in this filed of kid's store. Buy the Franchise of Humpty Dumpty Kids Store and open in your city.
HUMPTY DUMPTY KIDS STORE

Humpty Dumpty is a kids' store in India. This store contains products related to clothes, gifts, etc. of kids. All the products related to the kids are available in this store.
Our Product Category:
Apparel: Casual wear, Innerwear, Party wear, etc.
Footwear
Accessories
Baby Care
Toys and Games
Nursery
Travel and Safety
The people interested in buying the franchise of this store can contact us.
CONTACT US
Mail: franchisebatao@gmail.com