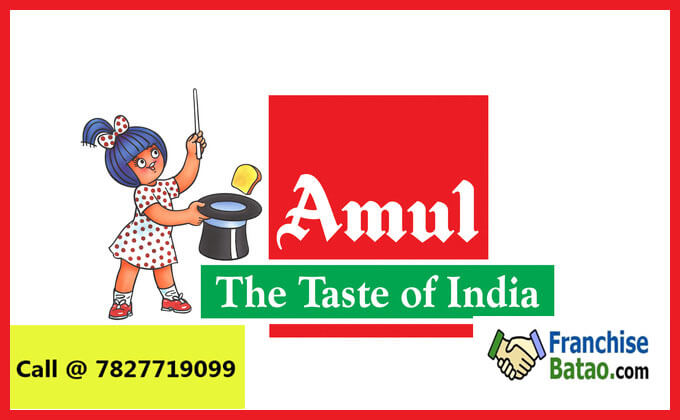 Amul franchise available in India
Amul franchise available in India
Amul is an Indian company based in Gujrat. It deals in the dairy product. Amul was founded in the year 1948 and it is one of India's largest and oldest dairy product companies.
Amul now has become India's largest brand in the sector of the food industry. It has expanded to overseas also and is now currently operating in 60 countries.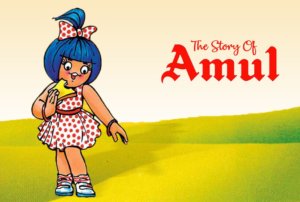 Amul is giving its franchise to people who want to start a business or anyone who is looking for new business opportunity. You can start your business with such a big brand name with a very low investment.
 The format of Amul franchise
Amul Preferred Outlet/Amul Railway Parlour/Amul Kiosk

Amul Ice-Cream Scooping Parlour
The best part of Amul franchise is that the franchise does not have to pay any royalty to Amul.
Amul will help you in choosing your location and will help you in interiors. All the cost will bear by the franchise. The cost will start from approx 1.5 lac and it can go up to 6 lac.
The franchisee will get the products delivered from Amul and it can take the advantage of the retailer.
Getting a franchise of the largest brand in India in the food industry is a very good opportunity for those who are looking to start a new business.
So grab this opportunity to get the franchise and start a new business. You will also get a high return on investment.
Benefits of Amul Franchise
Entire range will be supplied by Amul
Subsidy on all equipment and branding
Support during inaugration
Additional purchase discount
Special consumer offer
No profit sharing
No royalty sharing
Investment Required
Amul preferred outlet franchisee
Area Required: 100-150 sq ft
Investment Required:
Refundable security deposit: Rs. 25,000/-
Shop Area (owned/rent): 100-1500 sq ft
Does not include deposit for shop and rent
Renovation of the shop: Approx Rs. 80,000/-
Equipment: Approx Rs. Rs. 80,000/-
Deep freezer(for ice cream)
Visicooler (for dairy products)
Milk Cooler (For fresh product)
Pizza oven (For frozen pizza)
2. 
Amul Scooping Parlour franchisee
Area Required: 250-4000 sqft
Investment Required
Refundable security deposit: Rs. 50,000/-
Shop Area (owned/rent): 250-400 sqft
Does not include a deposit for shop and rent
Renovation of the shop: Approx Rs. 80,000/-
Equipment: Approx Rs. Rs. 80,000/-
Deep freezer(for ice cream)
Visicooler (for dairy products)
Milk Cooler (For fresh product)
Pizza oven (For frozen pizza)
Contact
For franchise opportunity
Call @ 7827719099
Mail: franchisebatao@gmail.com