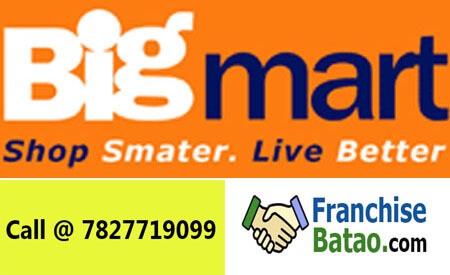 BIG MART Franchise available in India
BIG MART Franchise available in India
Big mart is a world franchise and is one of the leaders in the retail industry. It is an international brand which started its journey in 2007.
It was launched with the concept of getting your groceries at your own comfort. You can order from anywhere and get it delivered to your home or office.
In this way, customers were able to avoid the congestions and hassle which they had to go through while buying groceries in a market.
Why to start Big Mart Franchise?
It is one of the fastest growing companies in this sector. It has over 22000 products and over 1200 brand. We have in our store all kinds of grocery stuff, dairy products, bakery foods, frozen food, organic food and above all this we provide free home delivery.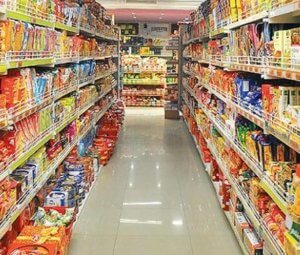 Now you don't have to take your time out in going and buying groceries, no more carrying your stuff, no more getting stuck in the traffic.
No more waiting in long queues to pay your bill. Big mart eases all this option so customers get an easy experience in buying groceries and other stuff.
The four pillars of Big mart are:
Quality of the product
The speed of the service
Rewarding experience
Environmental responsibility
Big mart follows all this principle and this helps them to serve the customers in a better way.
Big mart franchise is available in India and since it is one of the leading company in the retail industry.
So, you should start your own business with Big mart. If you want to start your own business then it is a very good option for you as you will get a brand name attached.
Specifications
Area: 300-500 sqft
Investment: 5-10 lac
Location: PAN India
Royalty: 5% to 50% depending upon the product
ROI: 75%
Contact
For franchise opportunity
Call @ 7827719099
Mail: franchisebatao@gmail.com
For more franchise visit BIBA FRANCHISE