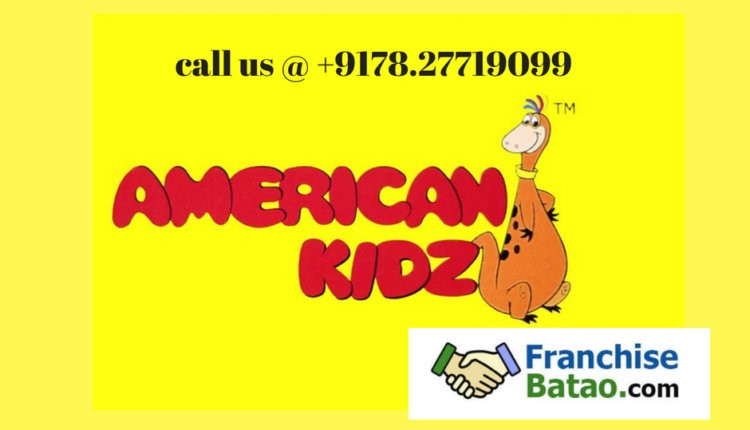 American Kidz Franchise in India
American Kidz is one such franchise of preschools. We have our own methods to indulge kids in various activities that lead to their growth and development.
Children learn a lot from this and their parents find it really helpful.
The learning activities at American Kidz is designed in such a way, that children learn by doing the things themselves.
This learning takes place using, different games, teaching aids and equipment, activities and carefully selected toys.
Why go for American Kids Franchise?
Preschools are very common these days. Before sending their kids to normal schools, parent these days get them admitted to preschools.
Preschools are very important for the development of any child. They are indulged in certain games, learn how to cooperate with other kids.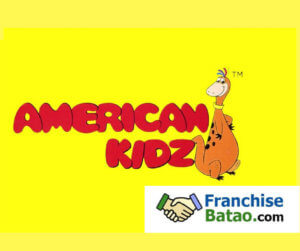 Before going to actual school, they are given the glimpse of it. They are taught how to behave in schools.
For any child, base building is very important. This base building decides, how the child will behave in future.
Children are taught teamwork with the help of certain games.
They have more than 80 preschools across 13 states. We have our branches at Mumbai, Delhi, Kolkata, Chennai, Bangalore, Jaipur, Jabalpur, Lucknow, Nainital, Dehradun and in many more cities.
Programs offered by American Kidz :-
Play group- for the children in the age group of 1.8 years to 2.5 years
Nursery- for the children in the age group of 5 years to 3.5 years
Junior Kindergarten- for the children in the age group of 5 years to 4.5 years
Senior Kindergarten- for the children in the age group of 4.5 years to 5.5 years
Benefits of having Amercan Kidz Franchise
As we know education sector is the fastest growing segment in India
There are not much specialized Pre Schools in our country and hence there is a strong need for that.
As we can see that the purchasing power of middleclass is increasing day by day, hence they are ready to spend more money for quality education of their ward.
Demand for quality preschool with international standard is also growing. Hence it is a profitable business.
Investment
Space required :     1200-1500 square feet
Investment : 3-4 lacs
Contact
For franchise opportunity call us at :  +917827719099
Or mail: franchisebatao@gmail.com
For more Franchise option visit English Labs Franchise